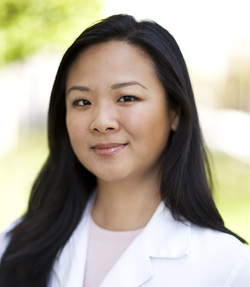 Dr. Miyoshi Hirano, a second generation acupuncturist, has practiced and taught for more than 15 years in the healing arts. She completed acupuncture rotations at the UCLA Student Health Center and the Good Samaritan Hospital of Los Angeles Stroke Rehabilitation Ward, followed by advanced training at Shu Guang Hospital in Shanghai, China. In addition, she has conducted six years of research at UCLA for National Institutes of Health (NIH) studies in Irritable Bowel Syndrome (IBS) and Fibromyalgia.

Dr. Hirano brings depth to the clinic as an acupuncturist. She has expertise in pre/post-surgical care, orthopedics, pediatrics, women's health, facial rejuvenation, pain management and treatment for psycho-somatic disorders triggered by stress, anxiety and depression. Dr. Hirano's therapies are tailored to each patient and may include acupuncture, electro-acupuncture, nutrition, herbal medicine, Anmo-Tuina, proprioceptive myofascial release, lifestyle counseling, energetic healing, posture and movement consultations, exercises, and visualization and meditation techniques.

Dr. M. Hirano and her father represent a stronger force integrating Western and Eastern health modalities and science under one roof. She shares her time at the California Hand Institute in Pasadena and the Hirano Acupuncture Clinic in Glendale, CA.

---