HIRANO ACUPUNCTURE CLINIC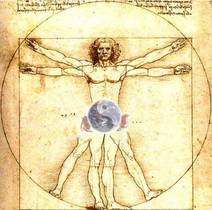 Our Objective is to enable your body to restore optimum health and vitality. Dr. Hirano will start by listening to how their problem had started and how it progressed to present day symptoms. Secondly, an assessment of the body's symmetry, or the lack of it is determined, including its causes. Third, an examination of which includes observation, palpation and inquiry will reveal many tell-tale signs and symptoms that aids the doctor towards developing a diagnosis. Then a plan is made using either acupuncture, structural symmetry techniques, herbs, nutrition, lifestyle consultations or energy work. The therapeutic results are generally felt immediately. The treatment may require one or more visits depending on the severity of the problem.
---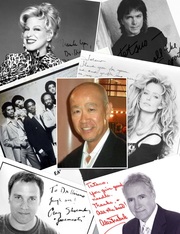 A healer for over 40 years, Dr. Tatsuo Hirano provides the pin-point diagnosis needed to unlock problematic health syndromes. Together with his daughter, they have treated well over 100,000 people. They view "Every problem as a mathematical formula. If 1 + 3 + 10 = your problem, then the key is not to address the problem, the key is to address the 1, 3 and 10." This addresses the root and not the fruit of the ailment. He has also developed an unique method that has helped countless of world-class performance artist refine and qualitatively take their craft to a higher level. As a grandmaster martial artist, his insight into the physics of the mind and movement, injuries and the creative source has demarcated him from the rest.

Westlake Village Hirano Acupuncture Clinic had its grand opening January 2016 so Dr. Tatsuo Hirano divides his time between there and his Glendale clinic. Dr. Miyoshi Hirano divides her time between the Glendale clinic and a Pasadena Orthopedic clinic with Dr. Charles Resnick, a renown hand specialist. Providing family health care has been their love as well as treating many occupational injuries, trauma from auto accidents as well as acute and chronic medical conditions. In addition to this, our specializations in sports and performing arts medicine has been well celebrated by many professionals and amateurs from across the country and world.

When you call, Nelia will answer all your questions regarding Hirano Acupuncture Clinic and our educational component, Energetics for Health, Inc. If you hadn't met her yet, you will soon realize the kind and caring spirit who helps you with either setting appointments for the clinic or for seminar and lecture registrations. A mother of two, Nelia adds experience and insight in knowing the needs of others. Hirano Acupuncture Clinic is the ideal oasis for healing that our patients have come to love.
---
Besides acupuncture, our integrated approach may include herbal pharmacopoeia, electro-acupuncture, Hirano Shen-Gong (HSK), Anmo-Tuina, Hirano Myo-Osteo therapy (HMOT), proprioceptive neuromuscular re-education, posture & movement consultations and exercises, lifestyle & nutritional counseling as well as self corrective mental and physical exercises which is tailored to each patient. The key in achieving health is by addressing this intrinsic energetic force and ensuring symmetry by one or a combination of the above mentioned methods. Which method, what to employ and how much to use will depend on the condition and the severity of the health complaint.